Wanda (MM2H) was founded by a group of like-minded Malaysian professionals and businessmen with diverse background and years of experience in financial service industry, property development, medical & healthcare, import & export, ICT and education sectors in Malaysia. We are very familiar with the processes and communication with the various authorities and government ministries and agencies in Malaysia for the MM2H-related application of permits, approvals and licenses for various relocation purposes of MM2H participants to Malaysia.
We believe in the professionalism, trustworthiness and customer satisfaction are the utmost important values that our customers appreciate and care for a long term business relationship.  

We aim to become the most trusted MM2H consultancy firm for the international MM2H applicants especially those originated from our target market segments from China, Hong Kong and Taiwan. 

Our License & Certificate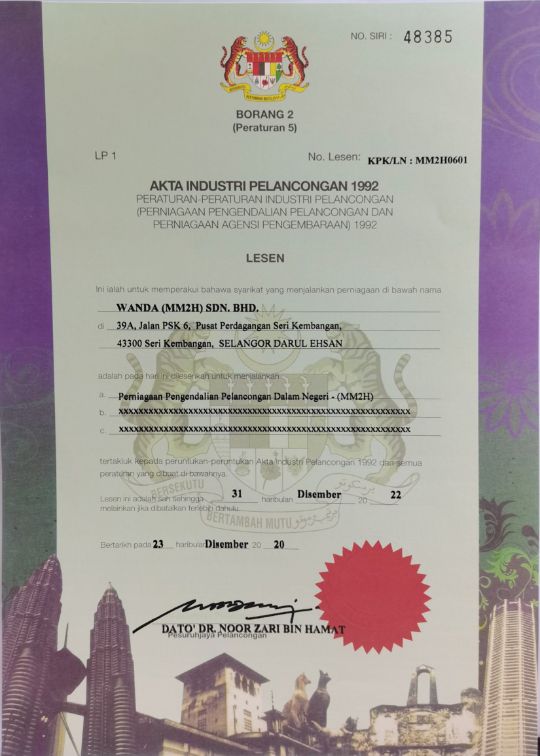 MM2H License
MM2H License No: KPK/LN MM2H 0601 issued by Malaysia Ministry of Tourism, Art and Culture (MOTAC)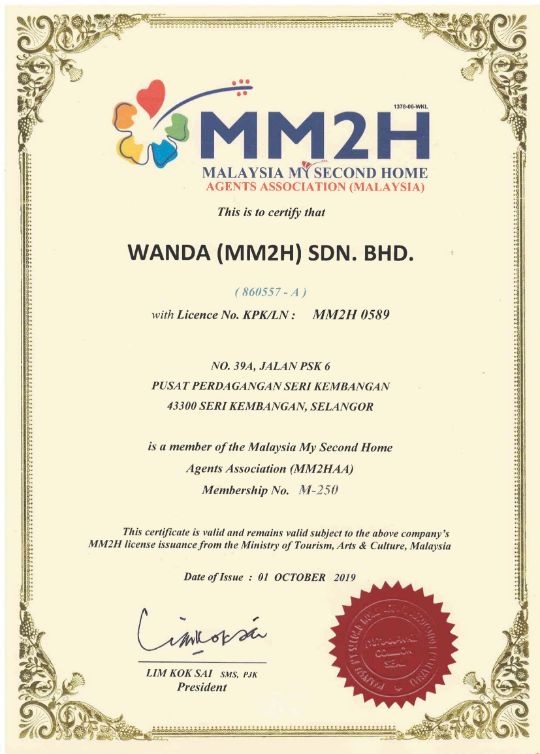 MM2HAA Certificate
MM2HAA Membership Certificate No. M-250 issued by Malaysia My Second Home Agents Association (MM2HAA)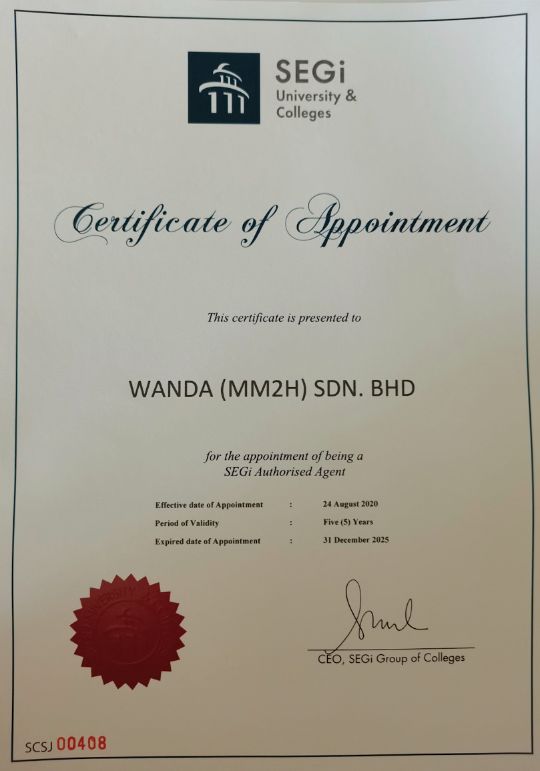 Certificate of Appointment
We are SEGi Authorised Agent for its Education Programs to MM2H applicants in Malaysia. >> View Education For Children.